Oh, dang. Doods. That *was* the best mac-n-cheese ever! I can't wait to see how the "pancakes" come out. Also, PYT is planning to make one of her own special dishes with green and white beans, and I can't wait to try it.

Unfortunately I forgot to bring some mac-n-cheese for lunch. I guess it's for the best since I'm going to have the "cakes" tonight, but still. I was just uploading the pictures, and it made my stomach start growling.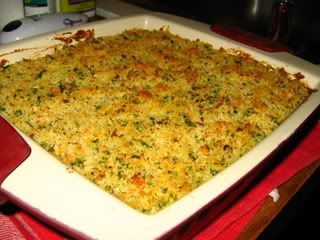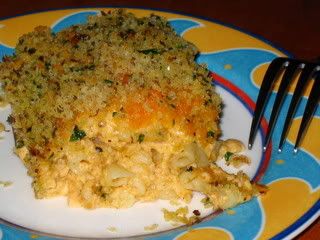 Of course, mac-n-cheese isn't the healthiest of dishes, but dang and dang. So good. It doesn't get much more comforty than that. Also, I don't know if you can really tell from the photo, but that is one of my new kitchen items. My mom got that ceramic baking dish (it's KitchenAid, and super heavy and awesome) for me for xmas. And, she got me a KitchenAid food processor. Heaven, pure heaven.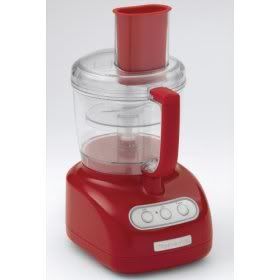 yay.