For no good reason I'm in a cruddy mood today. I'm worried that this may be the start of PMS. It's been getting to be a longer and longer period (of PMS, I mean) each month. What the eff? Or, maybe it has nothing to do with it. I don't know, but I'm irritable and grouchy. Grrr! And, I have a ton of work to do (with little to no motivation). Again I say: grr!

But I will say, as a matter of updating, that both the walking and the QAF have been going a-okay. We actually took a few pictures on the walk, but I forgot my card to upload stuff, but do have some pics from Kramer. Here are some of our morning friends:

great blue heron footprints (she was fishing when we got there, and then lazily got out of the water and walked away while we fed the ducks):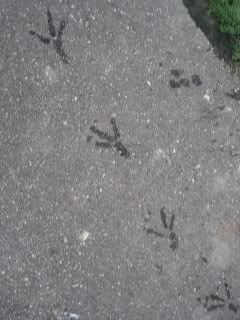 great blue heron:



duck feeding frenzy:



our herd! (that's Mangy in the front):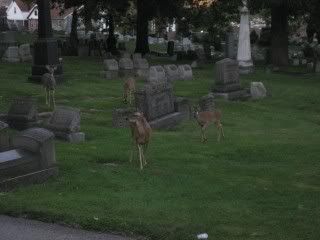 It's funny; the herd was about 100 yards away when we started feeding the ducks, and then when we turned around, they were waiting patiently about 15 feet away. They snuck up on us!

Scruffy: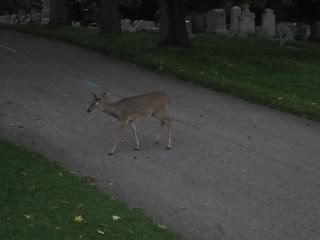 Nellie! (I tried picking her up and hugging her today, but she only let me hold her for about 10 seconds before she started wriggling to get down. I love her!) (and, she still likes me best):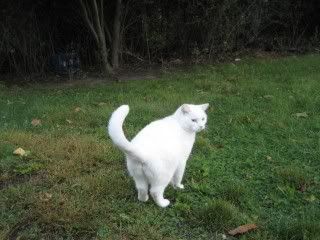 Nellie's breakfast:



And, here I told Kramer, "Take a picture of us together!" And, uh, that's my arm. Nice shot, Kramer.:



Hope you're all having a better day than I'm bitching about...