We had a fantastic time in NYC! Spent time with friends (though not enough, never enough), ate fantastic food, shopped 'til we dropped (literally), racked up walking miles like they were going out of style, laughed until our armpits hurt, enoyed one another to the fullest, showed the meerkat the sites, got the most use out of a whoopie cushion ever in the history of whoopie cushions, and generally had the Best Trip Ever. I [heart] NY. For sure.

Here's a little run-down of our adventures, day-by-day style.

Thursday:
We arrived in the afternoon, and headed straight for Kensington to visit pal Sarah, drop our bags, and start the eating tour. We walked down to a 'hood haunt called the Vox Pop Cafe for some eats, while the Meerkat read (with a little help) and laughed it up over how we'd used the whoopie cushion on the plane.

Then we wandered over to Park Slope to check out the ladybar Ginger's where they were not having karaoke, despite the advertisement that proclaimed they were. Still a good time, though. But, after a beer, our travelin' caught up with us and we retired back to Sarah's to have a chill evening and get some rest.

Friday morning we met up with my pal (and Beach Baby!) Doggie. She showed us around her 'hood in Williamsburg. We lunched at Bliss (where a mean Heidi Klum-ish waitress deigned to serve us between sneers). The food was eh, but it was a great time catching up with the Dog and people watching. Then we set out touring the nabe. Doggie showed us her favorite shop, Fuego (formerly Loveshine) which featured all kinds of awesome little things and Alex, the friendliest shopkeep ever. He had a little lotteria game that we got to play when we checked out that earned us 20% off. And, then he threw in an extra 5% because he wanted to play, too. Seriously, one of the nicest guys I've ever met. If you find yourself in Williamsburg any time soon, definitely stop in. Definitively a Good Time.



We stopped into the Bedford Cheese Shop. All I can say is: wow. I've been lucky enough to try cheese from this shop when the NYC Beach Babies have brought some to the beach. It surpassed all my hopes and dreams. The shop is fairly small, but was packed with fantastic, unusual and interesting cheeses, cute-funny-snarky signage, and uber-knowledgable staff. I tasted several, and lamented not being able to throw away everything I'd brought with me to stuff my bag full o' dairy delights. Another must see/try.



After that we bid Doggie farewell for the afternoon (although she and her pup, Java, did make another brief appearance!), and sat in a cafe for a bit. The one we wanted to try was filled to the gills, so we went across the street and settled in at New York Muffin. Perhaps we were asking for it by shunning the muffins in a muffin-based establishment, but our snacks were kinda grody. Great people-watching, but bad eatin'. Eh. Barbara fears and loathes any kind of wetness on a bread, and her eclair was actually dripping. However, I have a theory on how it got that way:



After that we made our way over to Nowlze and Bdub's. I love the Wolfinellis! They're in B-Burg, too, so after we made their dog, The Biscuit, sit on the whoopie cushion (and he called us "jackholes"), we hit the town for a dinner of fancy pizzas and more whoopie cushion hijinks. Dinner was at Fornino, and was fantastic! We each got a small pie. I had the special which was fresh mozzarella, gorgonzola, spicy olive oil, arugula and figs. Barbara got the Spinach Pie with olive oil, garlic (she swears she didn't taste any, but I swear it was loaded with garlic), mozz, spinach and pine nuts. Nowlze got the Margherita Classica, that was straight-up classic and delish. Bdub got the funghi misti with mixed wild mushrooms, truffle oil, thyme...and I forget what kind of cheese. We split a salad of baby greens, frisse, walnuts, dried cranberries and humbolt fog cheese, with some little cheesy crackers on the side. And, we had a pitcher of some of the best sangria I've ever tasted. Yum and yum.



The Wolfinellis had to work on Saturday, but we met back up with Doggie for a lovely breakfast at the Roebling Tea Room. The restaurant is housed in a gorgeous old building (I'm really curious what it used to be). The service was plagued by hipsteritis, but the food was interesting and exciting, and the food was so good the blasé attitude of our waitress ceased to matter. I had the Scrambled Egg with wild mushrooms, thyme and marscapone on brioche with a side of grits served with a sharp white cheddar and chives. Seriously fantastic. It tasted like a highbrow version of my favorite breakfast my mom made as a kid (called "egg gravy"). The eggs were creamy without being overly wet, the mushrooms were perfectly toothsome, the brioche was perfect, the grits divine. Really super. Plus they use as much local and organic ingredients as possible, which I always love. Yumazing.



Afterwards, we hopped the train with Doggie to Union Square to hit the market. So great! We almost skipped it, and I'm so-so-so glad we didn't! I bought several small prints at great prices from friendly and talented artists, we got the most hostile looks so far from some yuppies when we used the whoopie cushion and then howled about it, bought several flavors of locally-ish made maple candy (pure, pecan--my favorite, coconut and ginger), and looked at some gorgeous produce and other various offerings. It was sunny, and the perfect afternoon activity.

We then bid Doggie adieu, and hit The Strand--18 miles of books! Heaven! It was so packed that we didn't stay awfully long, but had a great time browsing. It's amazing to see that many books, and even though navigating the stacks was difficult, it was inspiring to see so many people in a book store.

That night we checked into a hotel (courtesy of my Marriott points!), dropped our bags, relaxed for a bit, then headed out to the East Village trekking to Kate's Joint. This place is a vegetarian/vegan dream! It's all about the comfort food, and has a huge menu of mouth-watering choices. We both started with an awesome caesar salad (that tasted like the one I made from the Veganomicon recipe) I went with the Meatless Loaf Hero, a "meat"loaf sandwich on foccacia with grilled onions and "special sauce" with a side of mashed potatoes and gravy. Barbara got her favorite, the Tofu Francese. It's a "crispy pan fried tofu in a lemon, herb, caper, garlic wine sauce" with mashed potatoes. This was definitely one of my favorite meals of the trip.



And, then afterwards all my hopes and dreams and prayers to the baby jesus were answered when we spotted a Pinkberry! I LOVE frozen yogurt, and it's hard to come by in the 'burgh. The craze has definitely hit NYC. There were gagillions of fro-yo spots newly popped up on every corner, but none compared to Pinkbery. It's freakin' awesome. Seriously awesome. I'm now officially an addict, or groupie as the case may be. I gotta get a new ice cream maker so I can make my own every single day. I got Pinkberry twice while we were there (and one knock-off pinkberry). I could probably live on it for every meal forever. I like the original with strawberries and mangoes. Dang.



Sunday we were going to stay with another friend, but loved staying in a hotel so much that we decided to keep on keepin' on. However, that particular hotel was a little rich for our blood so we checked into the Comfort Inn in Park Slope. The rooms were small, but it was great! Really good location, super-friendly (and predominantly queer) staff, free breakfast--what more could you ask for? Highly recommended! I love hotels. I could live in hotels 4-eva, TLA.

We got up early, and combed the Brooklyn Heights neighborhood for a breakfast spot, and found Teresa's, a Polish cafe near The Promenade. It was fine--not bad, not great. The Promenade was lovely. Then we went to Vegetarian Dim Sum House in Chinatown for lunch, but it was disappointing. (Nowlze and Bdub were planning to join us, but poor Nowlze got some kind of flu-ish nastiness. Suck.) It's long been one of my go-to spots when visiting NYC, but it was really just kinda eh, and after fighting our way through all the foot traffic in Chinatown it made me grumpy for a moment. But, then we walked over to Soho and did a little shopping at Pearl River, another of my must-hit spots--which lived up to my rememberance. We peeked into the MoMA Design Store, the Paul Frank store, and Babeland, but were so tired, we just hopped a train back to Brooklyn to rest a while before dinner.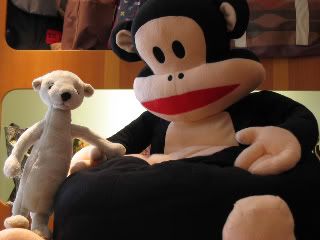 For dinner we met up with Sarah again, and hit Veselka for some delish Ukranian food--pierogi (potato and an arugula-goat cheese special), vegetarian borscht, challah, and Barbara's favorite--baked chocolate custard. Afterwards I hit up Pinkberry again (love!). Then we retired back to Brooklyn to a nice little neighborhood bar, Great Lakes (with a fantastic jukebox). By a weird coincidence I'd actually been to both Veselka and Great Lakes before!

Monday morning we strolled in the drizzle around Park Slope starting with a great diner breakfast at Dizzy's where I had some (really, really hominy-y) grits, hashbrowns, and chocolate-almond stuffed french toast. Plus, we were greeted by a friendly dyke when we walked in, our waiter looked like The Jesus from The Big Lebowski, and a little girl at the table next to us infiltrated our minds with her sing-songy chant of "yellow tur-tle, yellow tur-tle".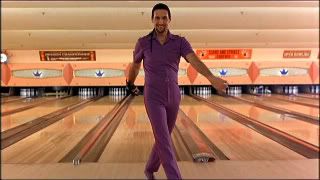 We wandered around afterwards, popping into any shop that caught our eyes, got some tea at Cousin John's, and then stopped next door at La Taqueria for some giant burritos and street-style corn (mmmm). Then a quick stop to YogoMonster for a Pinkberry-style knock-off (good, but you sir, are no Pinkberry).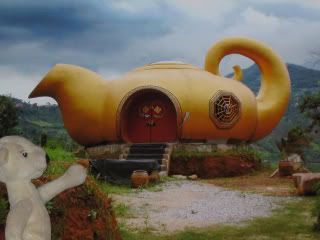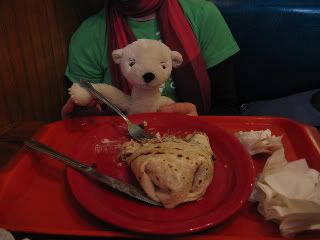 After that, it was time to depart. Sarah picked us up at our hotel, and hauled us out to JFK where we had the only real bummer of the trip. Our flight was repeatedly delayed, so we didn't get home until 3 or 4 in the morning. (I lost count at that point). But, the rest of the trip was so great, that even that was pretty okay when I was in the company of the finest lady in this here township or all of NYC, and the cutest meerkat in the land. All in all one of my favorite trips of all time.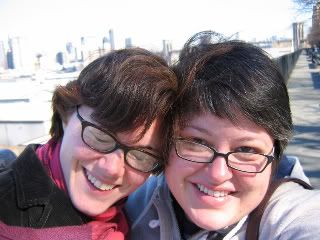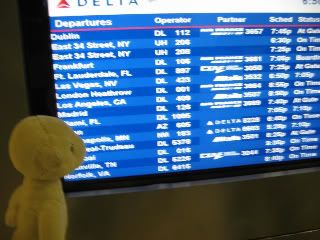 [p.s. darn it. i had some really cute slide shows included in this post, but i keep getting errors about the html. hmm. perhaps i'll try again tomorrow from another computer...]