I'm still holding my breath and refraining from counting chickens until I'm actually driving away, which should happening in mere hours, but...I got a car!!

(this isn't the actual one, but it looks like this)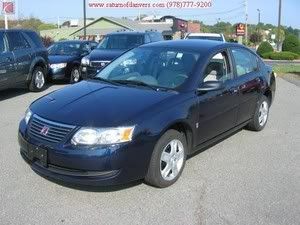 I'm so, so, so (cautiously) happy!

The process of shopping and buying a car is not pleasant at all (a serious understatement), but I've learned a lot.

Also, fyi, blue cars are chosen by the more introspective, reflective and cautious driver. Just sayin'.

Also, I am in love with my little XO laptop! And, everyone I've shown it to is in love, too. The nerds at my office almost staged a riot at my desk vying for their turn at playing with it. And, as a result of showing it off (both here and other places), several peeps are going to make the donation and get one for their only selves!

And, I feel better than I've felt in a week! I've still got the disturbing cough, but I'm feeling pretty okay.

Heck, at this rate, I might even get my kitchen cleaned up this week and do some cooking!

Last night the "Queers: They're What's For Dinner!" monthly dinner that I organize for the queer ladies in da 'Burgh. We have it at the Gypsy Cafe, and it's always delicious and a good time. If you want to get in on the fun for next month, email me and I'll get you hooked up with the deets.

In other news, I'm kinda obsessed with Buffy. I wasn't sure about it at first, but now I can't stop thinking about it. I should have a netflix when I get home. That's how I'm going to celebrate the new wheels. With Buffy. Now, I'm not obsessed to the point I was with Queer As Folk, and it hasn't made me want to do it to ridiculously hot gay men, but still. It's a good time.