I haven't really forsaken you, I've just been losing my mind with work and moving and cleaning and stressing out and barely sleeping. But, even so, I have done a little cooking here and there!

Barbara's birthday was last Saturday, and we had a little soirée at her sister's lovely home. Her brother and his bf were in from Vegas, and I finally got to meet them and they were gems. You can see from this photo what a good time they were. Their sense of fun and adventure is all over their faces!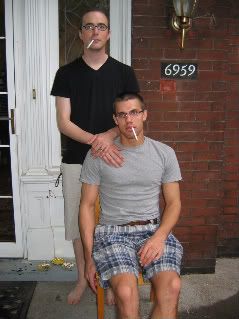 I made a Red Velvet Cake and some chocolate cupcakes, but forgot to photograph them until they'd been near-decimated.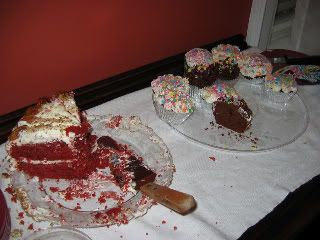 Happy Birthday, Sweet B.

Okay, more soon. Swear. Really.